My friend JoAnn gave me this recipe card today: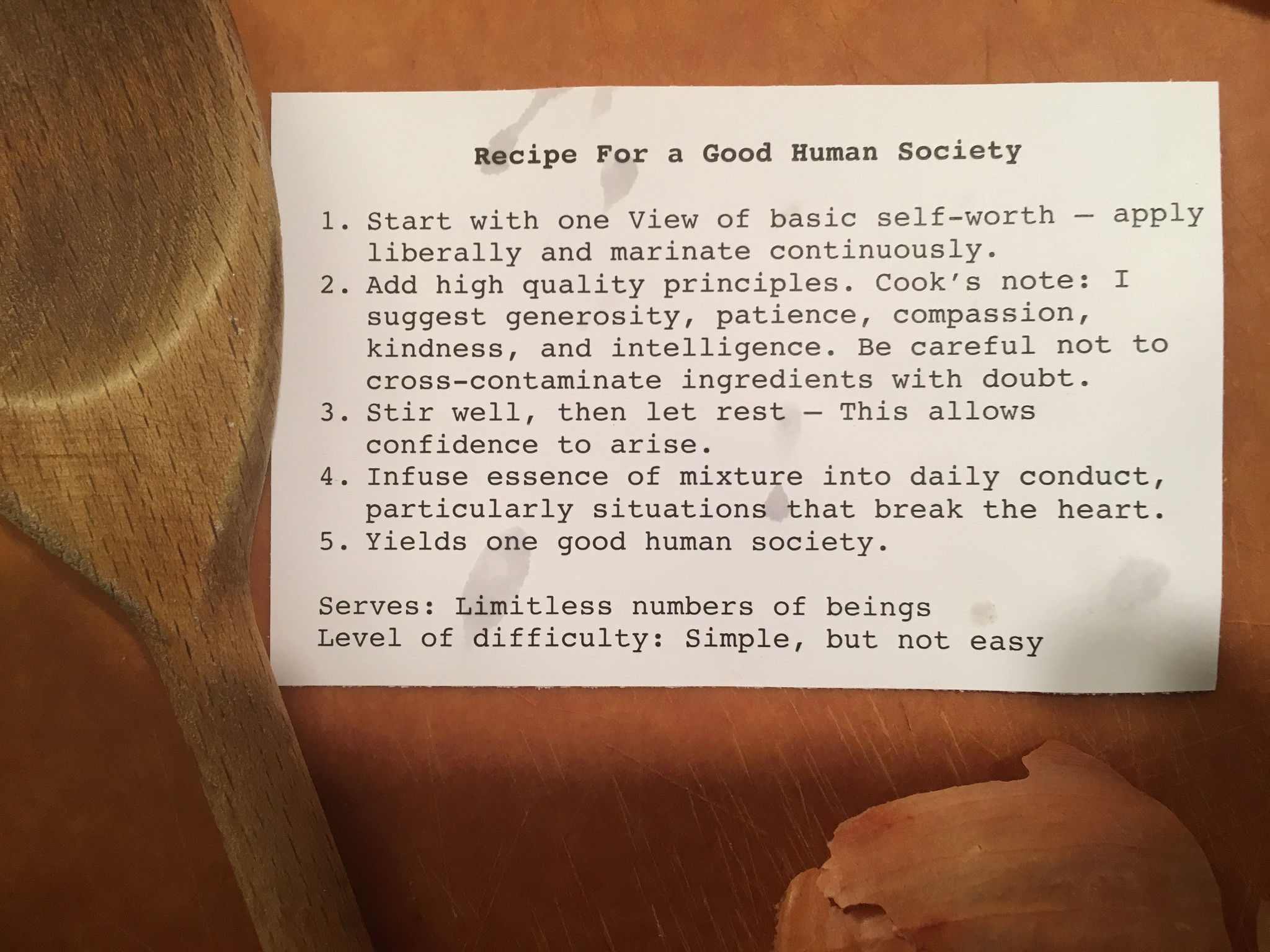 Recipe For a Good Human Society
Start with one View of basic self-worth — apply liberally and marinate continuously.
Add high quality principles. Cook's note: I suggest generosity, patience, compassion, kindness, and intelligence. Be careful not to cross-contaminate ingredients with doubt.
Stir well, then let rest — this allows confidence to arise.
Infuse essence of mixture into daily conduct, particularly situations that break the heart.
Yields one good human society.
Serves: Limitless numbers of beings
Level of difficulty: Simple, but not easy