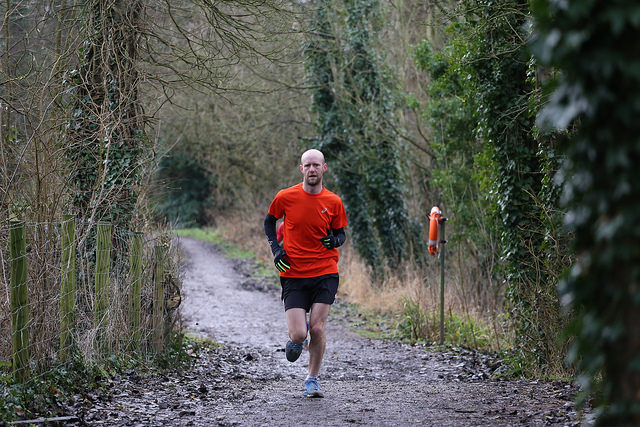 Lately I've been interested in running as spiritual practice. I didn't used to think about myself as a spiritual person – that came to me later in life, after I started meditating. And I only recently started running. But now somehow running is caring for my body, mind and spirit. When I run I can just be with me. No music or headphones. I treat it more like a moving meditation.
After writing the last blog post, I remembered there was an On Being episode on Running As Spiritual Practice that I wanted to listen to. So I did today. Wow.
Here's a couple of excerpts:
Sometimes, as runners, we're not all feeling great about ourselves. And I woke up one morning — you know, you just have those mornings, and you look in the mirror, you're like, "I hate this." It's so irrational. You know that nothing has changed in the past seven hours since you went to bed. Nothing is different. But you wake up, and it's almost like my body isn't mine, which makes me sad because all of my body is mine. Like, if anything, it's the only thing that is truly mine.

So for me, though, once I started running it was really hard to be angry at my body in the same way. I would get out on the road and, all of a sudden, step by step, it was like running myself back to myself in a lot of ways.
When I was training for my second marathon — I was running Chicago, and I went to go get some new shoes. And the guy at the running store — I was telling him, "Yeah, I'm not super excited about this. I just want to get through. I'm kind of nervous about my time and everything." And he was like, "Yeah, the best thing for you to remember is that the blessing is outside of your comfort zone."

And so that was something for me to really kind of think about. And it was something that I would actually meditate on, literally just saying over and over and over in my head as I continued my training. And it's something that I do now. Whenever I'm challenging myself to something new, I keep saying that the blessing really is outside of your comfort zone. If you stay and do what you're comfortable with, you'll never experience something new and incredible.